Tara earrings means star, bright and clear. Every pair has hand woven bead details so not one is identical. The star detail is 14K gold plated over brass with sterling silver post. Assembled by our beautiful Auckland team member Ai! This pair holds a special place in the hearts of all who own a pair!
Dimensions: 5.5cm (H) x 2cm (W)
Materials: 14K gold plated brass star with sterling silver needle, colour beads, gold wire, Gold plated stud backings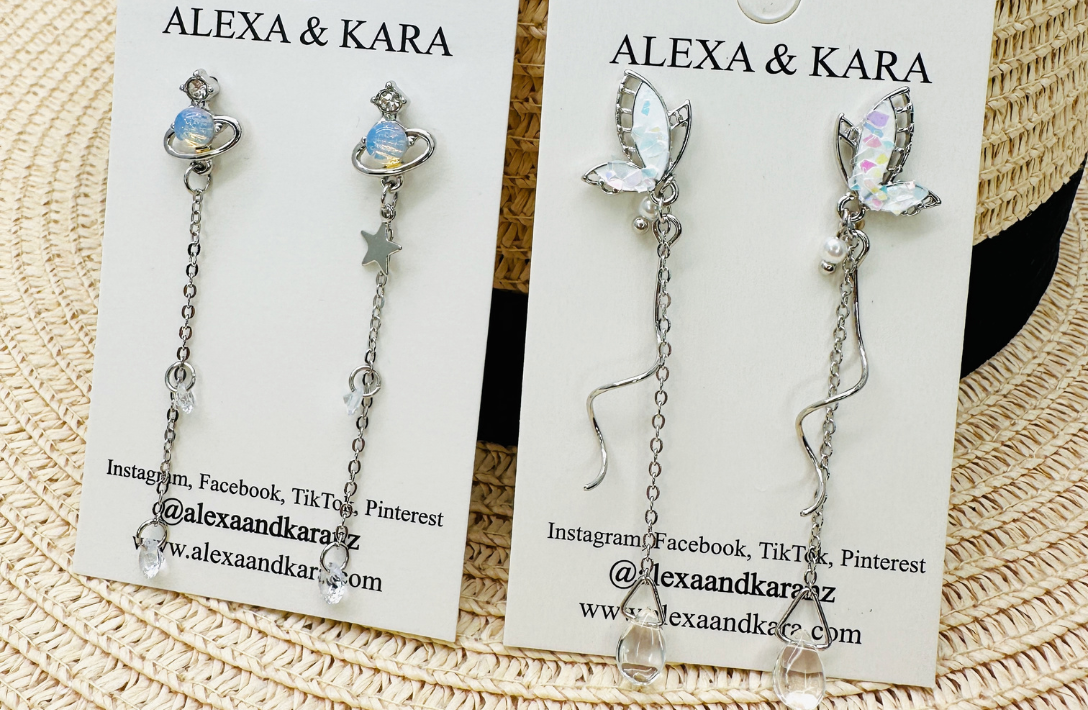 CARING FOR YOUR
Contemporary Earrings
To ensure longevity of the contemporary pieces and vibrancy of colours, we recommend avoiding chemicals and perfume. Remove when sleeping, polishing the needles after use, avoiding heat exposure, removing when active, storing it in a safe and dry environment. Of course, handling with care!