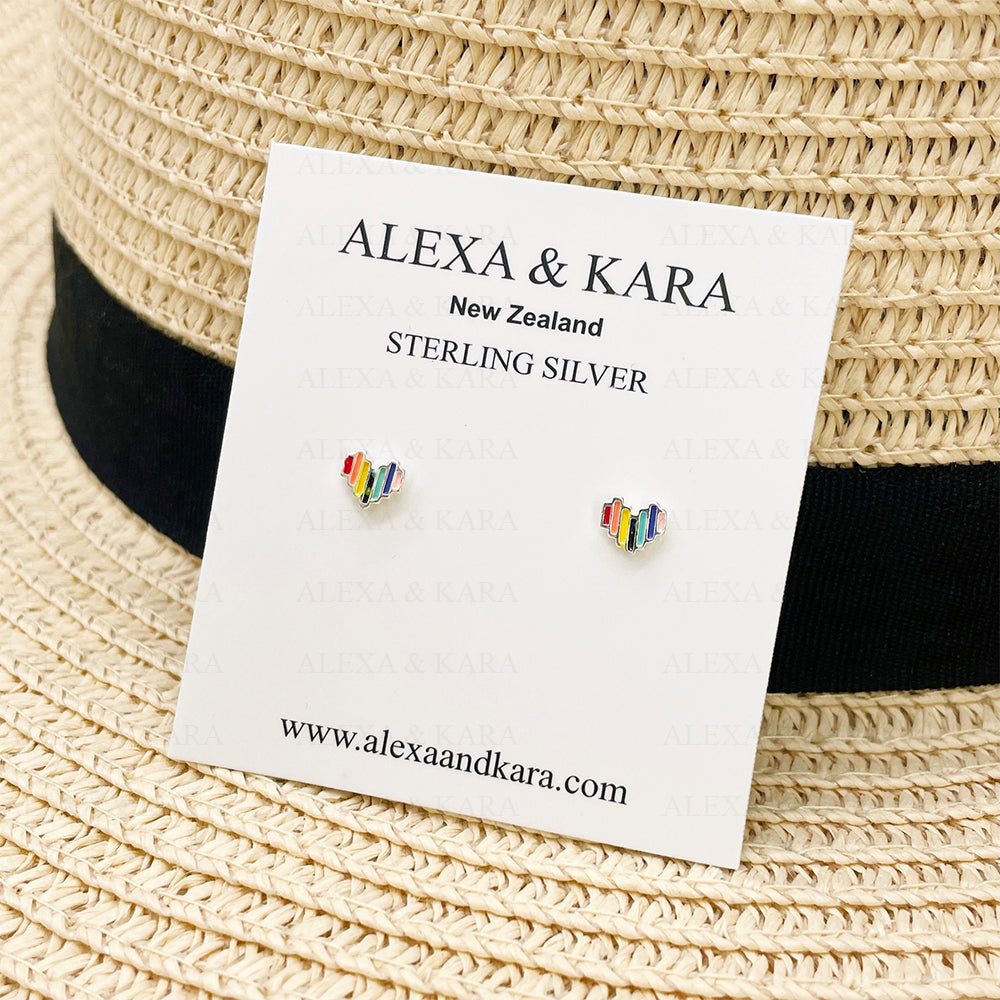 Rainbow Hearts | Sterling Silver
The cutest pair of rainbow hearts! Perfect for everyday wear!
Dimensions:0.6cm (H) x 0.6cm (W) approx
Materials: S925 silver post
CARING FOR YOUR
Sterling Silver & Gold Plated Earrings
Although contact with pure water will not damage the earrings, chemicals and other contaminants will affect the shine and cause pieces to dull over time. Earrings with cubic zirconia and stones should be removed when showering and sleeping. To ensure longevity of the gold plated pieces, prevent from tarnishing or losing its lustre, we recommend removing when showering.